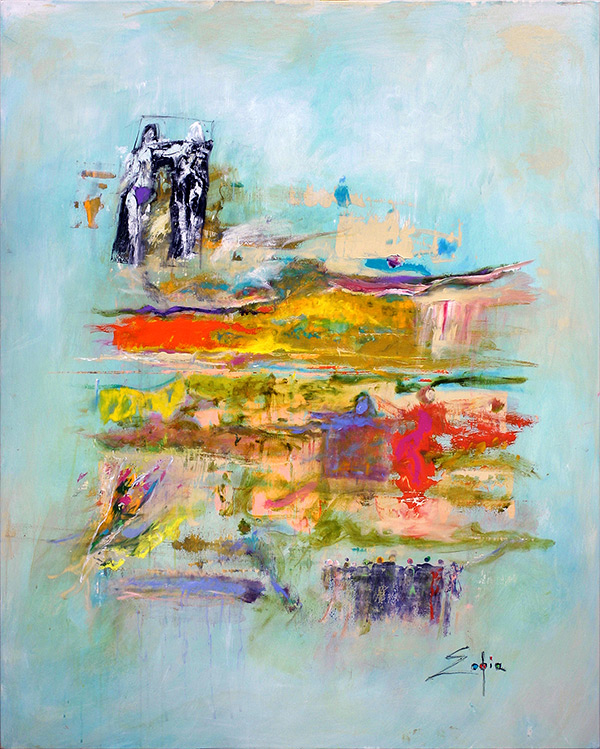 ROCKING EN BLEU
Everything is unexpected,
perhaps unrecognizable. Most is to be thought, imagined, done and experienced anew.
Painting 'en Bleu' I felt like breathing a lungful of fresh air..
The colorful strokes pluck the heart strings, awaking the soul far from hibernation..
Between earth and sky is a magical cloud-shrouded landscape that makes the journey shimmering candyfloss
..pivoting oversized curls of cinnamon.. Ok, allow me just a Carte blanche for desire, pleasure, the imagination!
SOPHIAFINE modern art / View Gallery